Let's face it: in a world that values technical prowess, space exploration, wealth creation, and progress of any kind, it is very difficult to put writing, art, and your own creativity first. With the pressure to earn money, raise a family, and save a little something to retire on, it's easy to allow your dreams to take a back seat.
My Journey As a Writer
I fe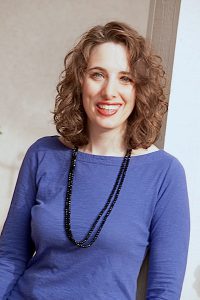 ll into this trap for many years. In my teens and twenties, it was easy to put writing first, especially when I was in college. I majored in English as an undergraduate and then went on to earn a MFA in Creative Writing from Southern Illinois University, where I had the good fortune to study with Pulitzer-Prize winning novelists and poets. My stories and poems were selected for publication, and Seems magazine nominated me for a Pushcart Prize. So far so good.
But then, there was pressure. Pressure to get serious about a career. Pressure to earn money. Pressure to buy a house and have children and carve out my own little slice of the American dream whether it fit my definition of success or not.
I tried it their way until my mid-thirties when my marriage broke up and I became very tired of eeking out a substandard living as an advertising copywriter (I was never any good at writing for other people).
I Give in to a Career Change
Our mid-to-late thirties are a time when we can but something was wrong. The people I was attracting—grumpy engineers who wanted to argue over the fine points of web development—were not my tribe. I had developed a strong following on Quora and was named a Top Writer of 2018. Despite my success, I didn't have the will to go on any longer as a web developer or on Quora. So, I walked away.
I said no to more website migrations and the plentiful (and lucrative) freelance work that was burning me out. I said no to getting into quarrels with people online. I said no to people I didn't want to hang out with online and decided to start this website so that I could FINALLY build a community of like-minded people like you—brave people who are willing to defy societal expectations and put their writing and their art first. People who may struggle to find a way to fit it all in but who are committed to discovering that ONE THING they were born to do and saying YES to themselves.
How I Can Help You
I am continually sharing what I learn through blog posts and my free Facebook community. For those who are ready to take their commitment to their goals to the next level, I publish books and courses every month, dedicated to topics on writing, goal-setting, removing resistance, and healing past hurts so you can finally move on and do what you were absolutely born to do.
So, welcome to wherever you are in your journey.
If there is anything I can do to help you out or if you just need someone to give you permission or to tell you once and for all that yes, damnit, your dream is WORTH IT, then feel free to drop me a line at laura@laurahenrywrites.com.
All the best,
Laura Henry-White
https://laurahenrywrites.com