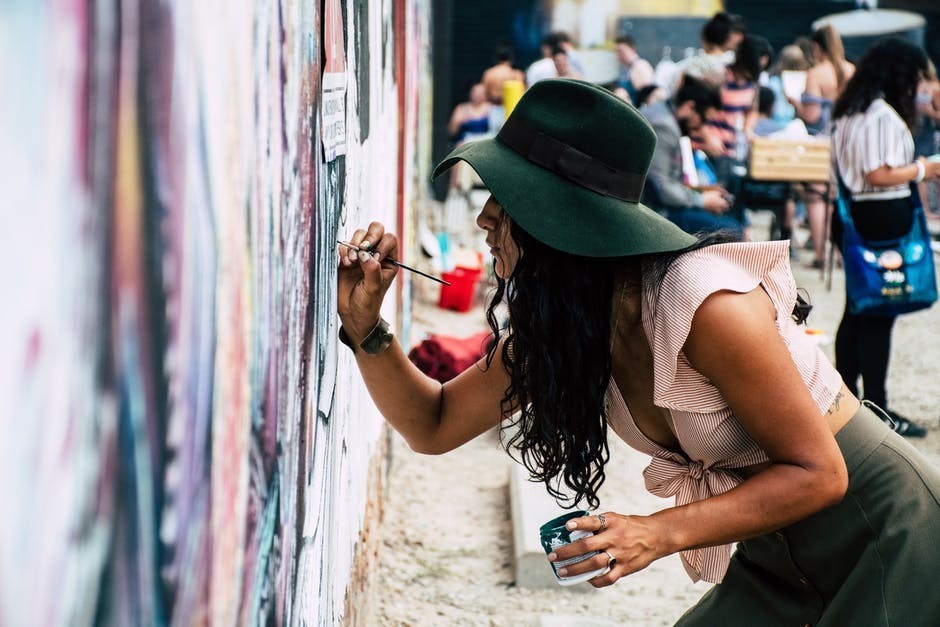 My mission is to help as many writers and artists generate income through blogging by building a business that is aligned with their values so that they have time to do what they love: create! One of the ways I have been able to do this for myself is by earning affiliate commission on my website You Can Learn How to Code.
Basically, I recommend courses and other services that have worked well for me and allowed me to become a competent web developer. That means if visitors click on one of the links on that website and purchase a product or service, I might receive a commission at no extra cost to them. And since Laura Henry Writes is also part of my business, I use affiliate links on this website, too.
Building my business with integrity is important to me, so I only recommend products and services that I have used and enjoyed, found helpful, or helped contribute to my livelihood as a blogger, writer, and business owner. I have tried many products and services over the years to help me monetize my blogs. Many of them were not worth the cost.
So, after trying out a number of things that didn't work, I can recommend the very best products and services that have worked for me. My hope is that these resources will work well for you, too, and that they help you cut down the time it will take to build a business that you love. If you have any questions about them, please feel free to leave a comment below or contact me at laura@laurahenrywrites.com.
Tech/Blogging
Wealthy Affiliate

Most of my websites are now hosted through Wealthy Affiliate. If you are not technically minded and find the idea of building your own website daunting, there is training included that walks you through the entire process of getting your blog up and running. Training also includes lessons on how to monetize your blog so that you can start earning some money by recommending products that you love.
The Wealthy Affiliate membership also includes access to a community of supportive entrepreneurs. Some members of the community are just getting their businesses started, others have built 6- and 7-figure online empires, and others like me are somewhere in between.
If your dream is to work for yourself and build a business you'll love so that you have more time to write and create, then . Prior to joining, I spent seven years trying to learn how to make money online but without any success. Within 18 months of joining Wealthy Affiliate, I got my first sale and have been scaling up ever since! Most members who blog consistently can achieve their first sale much sooner, especially if they don't quit for six months like I did!
Making Sense of Affiliate Marketing

Michelle Schroeder-Gardner earns a 7-figure income through her website, so when I discovered that she also teaches a course on affiliate marketing, I purchased it, and I'm so glad I did. I technically didn't need it since I have all the education I need through Wealty Affiliate, but Michelle's course on how to generate revenue through Pinterest is worth the cost of the course alone. I credit this course for helping me set up my Pinterest strategy since I was missing out on opportunities there before.
If you are a technically-minded do-it-yourselfer and don't need instructions on how to set up your own website and Google Analytics platform, then Michelle's course Making Sense of Affiliate Marketing will serve you just fine since it covers most of what you need to know, minus the details and the systems of setting up your website. If you're looking for more, want to learn affiliate marketing with others in a community, and get the exact systems that I use to create my blogs, then I would recommend Wealthy Affiliate.
Creative Writing
My favorite platform for online creative writing courses is, by far, Masterclass. These classes are set up as online courses that allow you to complete projects led by artists and writers who are at the top of their game. The courses are structured into multiple lessons, which consist of a video with the instructor or "master" followed by an exercise or assignment. By the end of the class, you have the tools you need to finish your project, whether you're trying to write a screenplay, television pilot, novel or nonfiction book.
The nice thing is that Masterclass isn't just limited to writers. There are cooking courses with chefs like Thomas Keller and Wolfgang Puck, singing lessons with Christina Aguilera, a photography course with Annie Leibovitz, and many more.
To date, I have taken Masterclass courses with Shonda Rhimes, James Patterson, and Malcolm Gladwell, among others. My subscription is set up with an all-access pass that allows me to take any course I want, though if there is one specific course you want to take, you can also purchase individual courses. If you'd like to take more than one course, though, the pricing works out that purchasing an all-access pass is worth your while.
Out of all the courses I've taken, my favorite one is Writing for Television with Shonda Rhimes. Listening to her, it is evident as to why she has been so successful. Towards the end of the course, I learned that she has an unshakable belief in her own abilities to accomplish whatever it is she desires to do. As artists and writers, we must all learn to develop that same level of inner faith within ourselves, and I started to become better at that after listening to Shonda Rhimes.
I hope you enjoy these courses as much as I have. They have all added to my life in innumerable ways. Through Wealthy Affiliate and Making Sense of Affiliate Marketing, I learned the skills I needed to build profitable blogs. And through the online creative writing courses at Masterclass, I have learned how to further hone my craft as a writer.