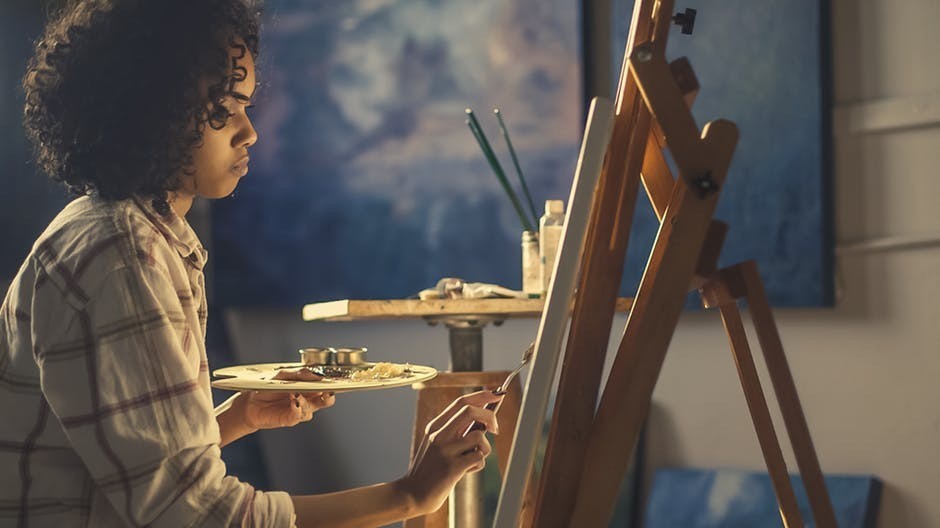 Recently, I was on vacation in New York City and discovered a book in the NYU bookstore that I was really excited about. It is Jonannah Negron's How to Be an Artist. I saw the book and just knew I had to have it. Usually when I get a feeling about a book, it's dead right. My intuition was right on this book, too, except for one thing: Negron says that all artists need day jobs.
That really bothered me because she is assuming that you can have EITHER your art OR your freedom. But what if you want both? Do you really need to choose?
NO! One hundred times over. No. You don't need to choose. As an artist, you CAN have both.
After reading Negron's book, I really wanted to write about this because I fell into the trap for years, believing that I could have a satisfying life as an artist but had to stick with a day job.
I can hear you asking, what if I KNOW I'm an artist, but my art isn't paying my bills? I get it. Being an artist is fun, but it isn't necessarily easy. You want to create what you want, and you don't want to have to worry about having to write or create for a profitable market that is out of alignment with who you are as a person and an artist.
I grapple with these very issues myself, and in this post, I'll tell you how to earn money doing what you love and create a profitable side business that will energize you.
My Day Job is Awesome
I am so fortunate to have a day job that I absolutely love. I am a Creative Services Manager for a university and I get to create all day long. I manage a talented team and get to decide who works on what. Really, my job is an artist's dream. I work in a creative industry, I like my colleagues, and the administrators I report to are two of the kindest people I have yet to meet in the professional world. In short, life is good, and I cannot imagine doing anything else.
But It Wasn't Always This Way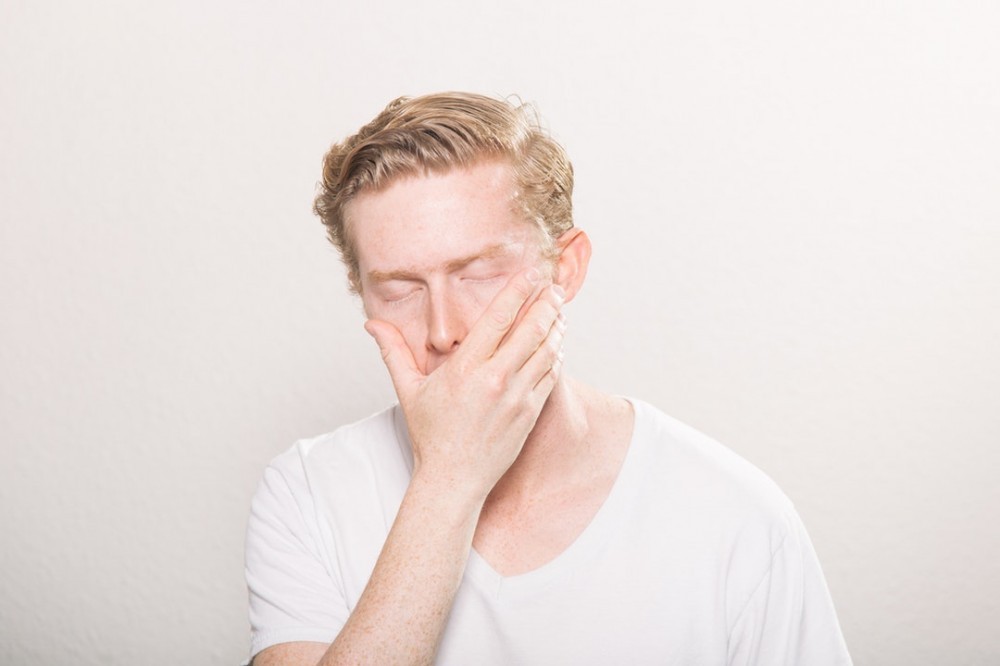 I have had plenty of jobs that sucked, though! In fact, most of them were downright awful. I worked for a number of years for very little money as a copywriter at an advertising agency. Yes, I worked in a creative industry, but it was a total grind. Being creative on demand to sell products and write campaigns for companies that I was not on board with was incredibly difficult. I am someone who needs to believe in what she's doing in order to feel fulfilled.
Prior to that, I worked in a mind-numbing office environment for a company that was very rigid to the point where they limited the number of "personal effects" we were allowed to display. Now, can you think of a worse place to work for someone who is given to creative expression? I can't either.
I look back on these experiences and feel so incredibly grateful that I now have a job that I love, working for an institution that gives me five weeks of vacation PLUS sick time. It is an incredibly sweet deal.
I have been alive long enough, though, to know that life is constantly in flux. Things could change at any point. Enrollment at our university could decline. The administration could change. Funding could get cut. I could, one day, be out of a job, and there may not be another fun job like the one I have waiting for me.
My Solution
This is why I love having a side business. My blogs, where I use some paid advertisements and affiliate links, allow me to make extra money, so if, one day, I don't like my job nearly as much and am dissolutioned with the job market, I can focus on my blogs and writing full-time and get all the income I need. My blogs give me this freedom, and I honestly believe that monetizing a blog is a great "job" for creatives. I enjoy writing for mine blogs so much that it doesn't actually feel like work.
You Can Be Creative AND You Can Make Money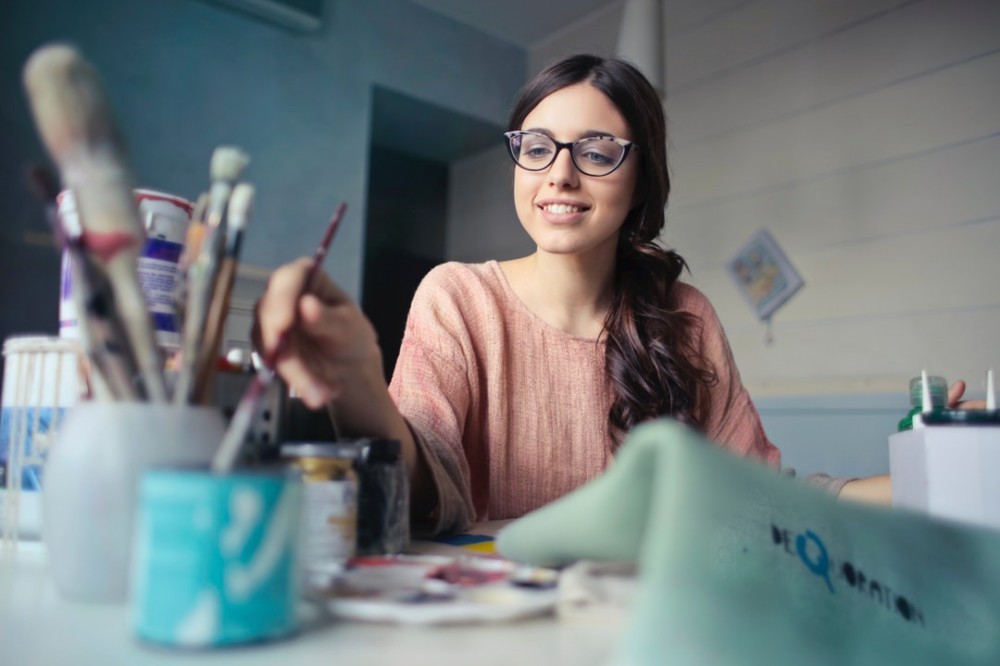 As much as I am enjoying Negron's book, I just don't agree that all artists and writers must slog their way through a day job that isn't right for them. And that's a challenge, isn't it? Because you have probably read well-meaning books that tell you that you have to choose between doing your art and your freedom. Granted, blogging is a business and it is a job, but through affiliate links and paid advertisements, ANYONE can make a full-time living by blogging about a subject they love. There are people in my community that maintain websites on everything from toilet seats to football snack helmets! You really can make money in any niche that interests you.
That's not to say that it's easy or that it happens quickly. It took me 18 months of work before I was able to successfully monetize my first blog You Can Learn How to Code. The only problem is that I didn't particularly enjoy writing about web development. I like doing it, but writing about it was another matter, and it was draining my energy, so I decided to write about writing, and I couldn't be happier.
Choose Something You Love
When you write about something you love, you are writing from a place where you are lit up inside. People can't help but want to follow you and purchase the products and services that you recommend. And that's what affiliate marketing is really about:
You pick a subject you love.
You do some keyword research to see what terms people type in.
Once you have traffic, you sign up for affiliate programs and add affiliate links.
If someone clicks on one of your affiliate links and purchases a product they found on your website, you get paid.
I Made It Hard on Myself at First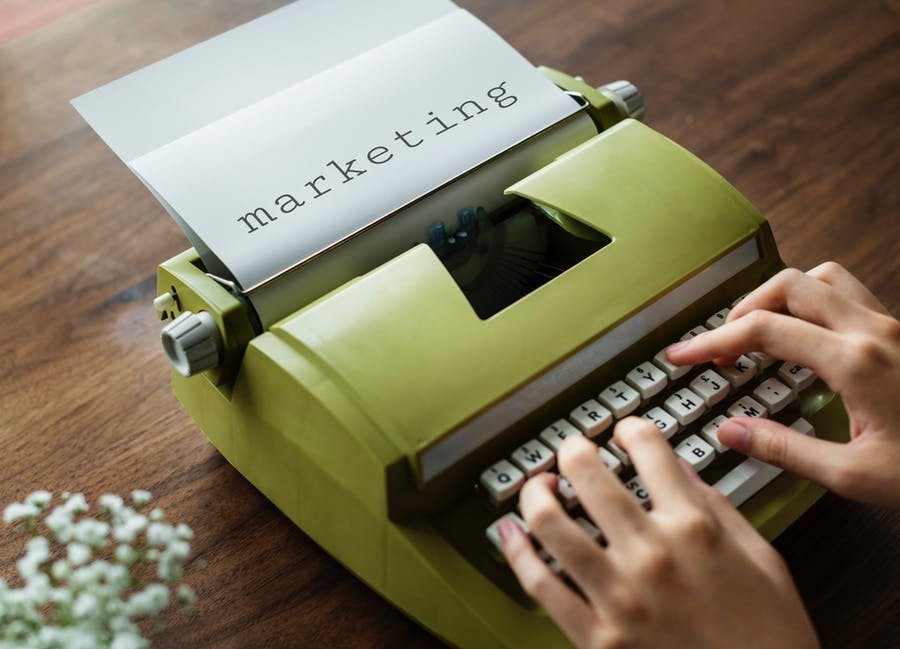 Yes, it is this simple, and believe me, I made it so much harder on myself when I was starting out. As I learned about affiliate marketing, I became resentful of it. I started to identify affiliate links and decide I didn't want to purchase from that person. There was something about it that felt disingenuous to me. But you know what? Affiliate links are EVERYWHERE. They really are. If you find a review online, chances it is an affiliate link.
For me, the way around it is to disclose the fact that I have affiliate links on my website. Once I realized that I could be transparent—heck, it's actually REQUIRED by the FTC (Federal Trade Commission) that affiliate marketers disclose the fact that their website has affiliate links—then everything changed for me. I thought, if there are millions of people creating unlimited income and freedom for themselves, then why not me?
And for that matter, WHY NOTYOU?
Let's Create a Community of Artists Who Are Financially Free
Over the upcoming weeks, I will teach you more about the programs that I have used to earn money online. I have used several but there is one I like better than the rest, and I can't wait to share it with you.
But, first, I'd like for you to journal about the idea of becoming an affiliate marketer. Get all of your thoughts down on paper. What does it mean to you? Do you feel that earning a living through marketing is out of alignment for you? Because if it is, then it will be difficult for you to be successful. It took a few years, but I finally realized that by attracting the right audience to my website You Can Learn How to Code, I was providing a valuable service. I was helping people find the right courses by recommending good ones that I had piloted. And if people buy those courses from my website, I collect a small fee for the service I am providing.
It really is that simple. So, journal about this for a couple of days, and when I come back, I'll share with you my #1 recommendation for monetizing a blog.